The Philippines is currently the country with the most cases of Covid-19 in Southeast Asia; In the context of minimized public transport, residents of the country turn to bicycles instead.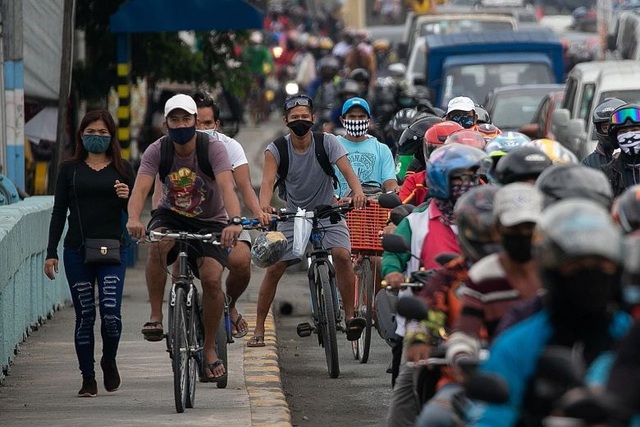 Before the Covid-19 outbreak, there were days when Mr. David Llorito (56 years old, a media officer working at the World Bank) cycled up to 100 km. On a picnic last year, he even tried to cycle about 300 km across Panay Island in the central Philippines.
However, when a pandemic happened, he only cycled about 15km every day.
"I still ride my bike to the market," said Llorito. I shy away from shopping malls for fear of a virus in the air. "
Despite his limited cycling time, Mr. Llorito is happy to see more and more bicycles rolling on the streets.
The number of public transport operations has decreased sharply as the Philippines imposed a blockade to limit the spread of the disease. Hundreds of thousands of people in this country are gradually turning to using bicycles to get where they need to go.
Therefore, bicycles are selling "like hot cakes". In many high-end bicycle shops, the shelves were also empty …
At a small store in La Loma district, Manila, new models are added continuously every week due to demand exceeding supply. The best-selling bikes with an average price of 5,000-7,000 pesos (2.3-3.3 million VND).
"We sell 7-10 bikes a week, a lot more than we used to be," said Dianne Barino, 21, a store employee.
Not only bicycles, helmets are also "out of stock".
"Our store sells about 100 helmets a week."
Finding a brake and saddle in the middle of the epidemic season, Mr. Llorito had to work much harder than before. He had to go to four shops that specialized in bicycle parts.
"You could easily find and buy these spare parts before the Covid-19 pandemic. But now you have to put your name on the list and wait, "Mr. Llorito reflected.
According to a statistic, up to 75% of Manila residents cannot afford a car or motorbike. With limited public services on buses and trains, the only option for many people to get to work or to the grocery store is to walk or cycle. Unsurprisingly, people often prefer cycling.
According to in-depth research by iPrice Group (Malaysia), the number of Filipinos looking to buy bicycles online in June was 3 times higher than in April. Meanwhile, the search content on Google in terms of electric bicycles and electric scooters also increased by 189%.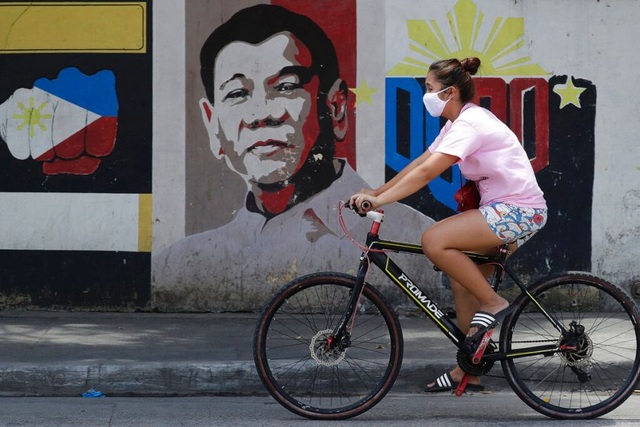 Bicycle enthusiasts like Mr. Llorito hope that a new excitement for bicycles will be maintained by Filipinos after the Covid-19 outbreak is pushed back. According to him, this global pandemic has prompted the government to invest in infrastructure to support cyclists.
Currently, many lanes have been designed exclusively for bicycles along highways, and shopping centers have provided bicycle parking spaces.
Mr. Llorito hopes the authorities will continue to invest more.
He also believes that cycling will not simply become a hobby, a daily routine, but become a way of life for Filipinos, even when disease is under control and public transportation is available. can meet their travel needs.
"Cycling always gives us simple joy in life, it brings a sense of freedom and a great experience with each journey."
On September 14, the Philippines' Ministry of Health announced that it had recorded an additional 4,699 new Covid-19 cases, the highest level in the past half month, along with 259 new deaths. Thus, up to now, this country has 265,888 cases, the highest in Southeast Asia; including 4,630 deaths. The number of recovering cases is currently 186,058 cases. The capital Manila is still the center of translation in the Philippines.
According to Straitstimes