Despite the economic difficulties caused by the epidemic, Amazon has increased the prices of many products on its e-commerce site. There are products that have even been priced by Amazon 10 times.
Amazon is one of the companies with the strongest revenue growth amid a global epidemic outbreak. One of the reasons Amazon has achieved this is thanks to the high demand for online shopping by users during the season, another is that Amazon has increased prices of many products, with the maximum increase up to. 10 times.
According to a recently released report by the consumer protection organization Public Citizen (based in Washington DC, USA), Amazon has intentionally pushed the prices of many items to gain more profit from buyers.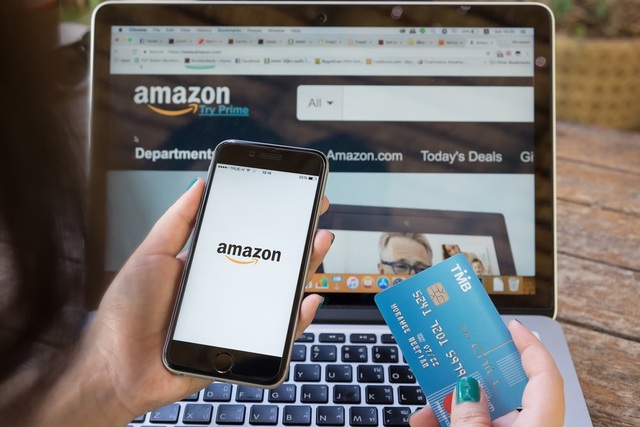 Public Citizen analyzed more than a dozen products sold by third-party stores on Amazon and also genuine Amazon stores (stores labeled "Sold by Amazon), the results showed that From May to August, many essential items in the epidemic season such as toilet paper, antibacterial soap … have been pushed up.
According to Public Citizen, many products labeled "sold by Amazon" such as antiseptic hand sanitizer, have been pushed up by 48%, disposable masks have been increased by up to 1,000% compared to pre-outbreak prices. outbreak.
Public Citizen gave evidence that in June, an eight-roll bundle of toilet paper was sold by Amazon for $ 36.39, when at the same time other retail stores sold for only 6, 89 USD for the same product. Similarly, a bottle of antibacterial water is listed by Amazon for $ 7, up to 470% from the previous $ 1.49 price.
Many third-party stores on Amazon also increased the prices of essential products between May and August, which also contributed to increased sales for Amazon as it will enjoy commissions on products. product sold.
The Public Citizen report also said that besides the items with a large price difference on Amazon to help identify the price push, there are also many items sold on Amazon but cannot determine the price. How much is it really. These items have fluctuating and constantly changing prices, making it impossible for users to determine what is the normal price and where the price has been pushed up.
It is worth mentioning that pushing up the prices of products is a violation of Amazon's pricing policy.
Public Citizen is calling on Amazon to keep a history of price fluctuations of essential items so that users can understand the level of price volatility, and stop creating old product pages but list new prices, instead of changing the listing price right on the existing sales page.
In response to the Public Citizen report, Amazon said there was "no price push" on its e-commerce site, including products sold by Amazon itself. Amazon claims that Public Citizen has only identified a few minor pricing errors on its services, and said it will fix these pricing flaws.
"Our systems are designed to provide our customers with the best online rates and if we find a bug, we will quickly fix it," an Amazon spokesperson said. "We will continue to monitor our stores and remove those that violate our policies."

According to Wired / ArsTechnica